Homestead Public sale Realty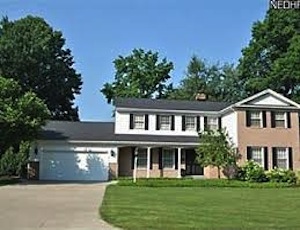 All information deemed reliable but not assured. All properties are topic to prior sale, change or withdraw. Listings displayed are the property of Homestead Public sale-Realty and are provided here for client's private, non industrial use, and may be considering buying. Each potential buyer is responsible for conducting his or her own impartial inspections, investigations, measurements, inquires and due diligence in regards to the property. Though all information contained herein is believed to be accurate, the Actual Property Dealer and Vendor of the property make no guarantee or assure, actual, or implied.
When on deployment, most navy personnel dwell in situations where all they could have is a bunk and a footlocker – anything they cannot fit into that space either gets tossed or gets put in storage. As such, many individuals within the military develop sure mindsets appropriate with rules behind tiny residing. Listed here are a couple of of those mindsets.
The grant without cost window alternative for low-income families exist for both Residence House owners and Business Homeowners who wish to renovate their properties. This particular grant is extended by the federal government departments to those that qualify as part of energy financial savings incentives. This covers a major part of the fee or typically all the cost of buying and installing new home windows. This new set up, nevertheless, is an efficient and cost-efficient technique to scale back heating and cooling costs which finally subsides the chance of carbon footprints. The low-income families are exempted from returning these loans entitled for window alternative.
Natascha Engel MP (Lab) North Derbyshire. Steve Brine MP (Con) Winchester. Dr. Sarah Wollaston MP (Con) Totnes. Alok Sharma MP (Con) Studying West. Mike Hancock MP (Ind) Portsmouth South. Gavin Shuker MP (Lab/co-op) Luton South. Conor Burns MP (Con) Bournemouth West. Graham Jones MP (Lab) Hyndburn. Bill Wiggin MP (Con) North Herefordshire. Stephen Barclay MP (Con) North East Cambridgeshire. Bob Stewart MP (Con) Beckenham. Stephen Lloyd MP (Lib Dem) Eastbourne. Jeremy Lefroy MP (Con) Stafford. Iain Wright MP (Lab) Hartlepool and the Shadow Secretary of State for Communities and Native Authorities MP Hilary Ben (Lab) Leeds Central.
Just noticed the question about taxes…sorry for the delay. Yes you would have taxes..if you happen to earn over $600 a year. In that case you would possibly need to file for a enterprise name or file as an independent advisor. I'm on no account a tax expert, so I might strongly advise consulting a tax preparer so that you recognize precisely what to do.